LEGION D'HONNEUR
Association 'Deep Respect' actively seeks recognition for those who risked their lives in securing freedom for Europe.
The Legion of Honour, full name National Order of the Legion of Honour (French: Ordre national de la Légion d'honneur), is the highest French order of merit for military and civil merits, established 1802 by Napoléon Bonaparte. The order is divided into five degrees of increasing distinction: Chevalier (Knight), Officier(Officer), Commandeur (Commander), Grand Officier (Grand Officer) and Grand-Croix (Grand Cross).
The order's motto is "Honneur et Patrie" ("Honour and Motherland") and its seat is the Palais de la Légion d'Honneur next to the Musée d'Orsay, on the left bank of the River Seine in Paris.
Cyril Banks
Receives the Legion d'Honneur at/on …..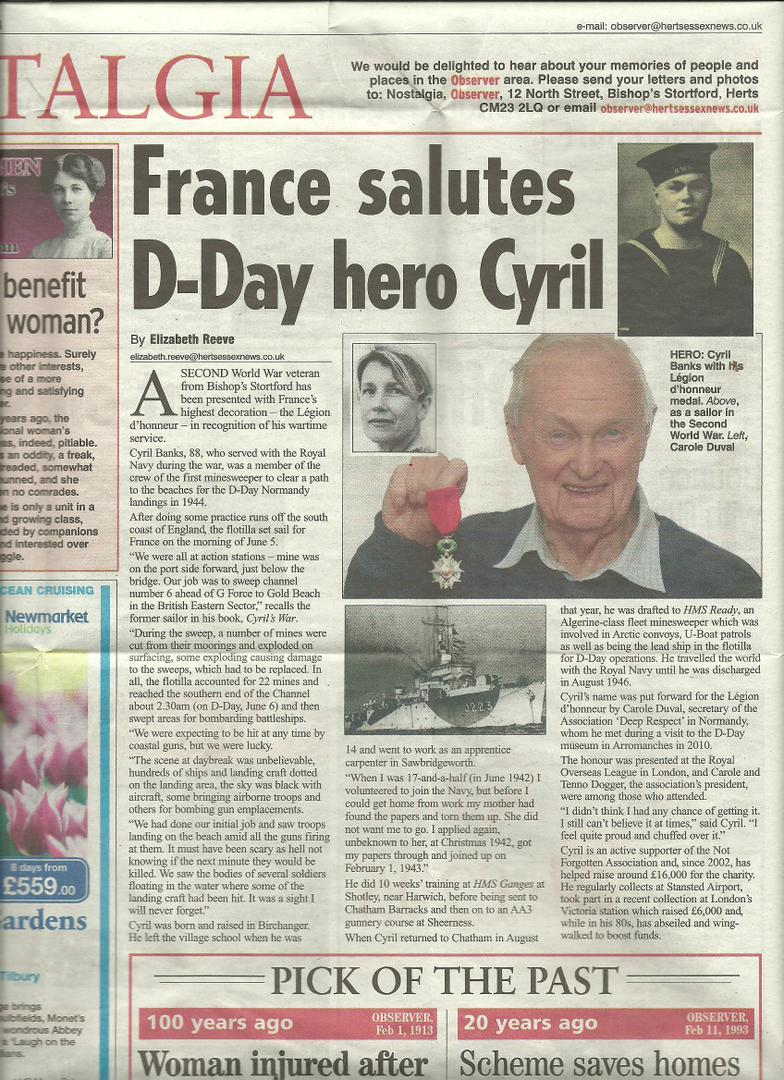 HARRY DUVALL
Receives the Legion d'Honneur on June 8, 2012.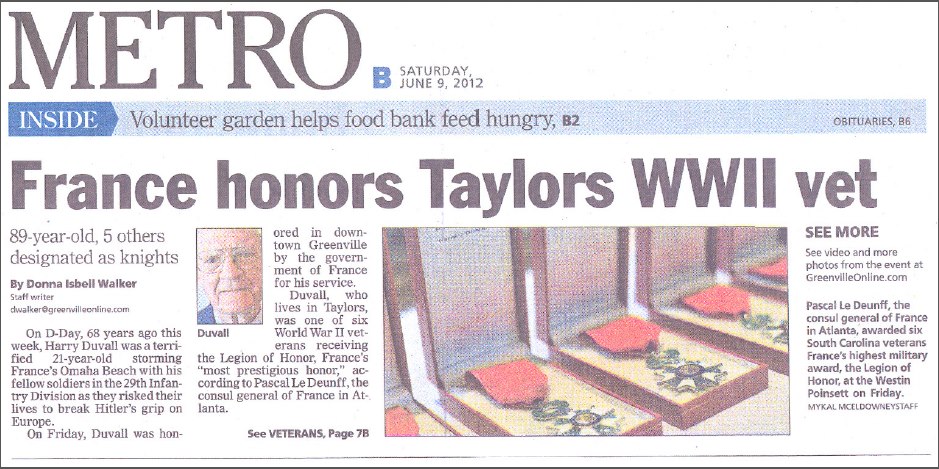 DAVID NELSON
Medal of the Legion of Honor awarded by the French government to David Nelson, 1st Infantry Division US,  by nomination of Association 'Deep Respect',  and accepted by his son, David A. Nelson jr. June 2011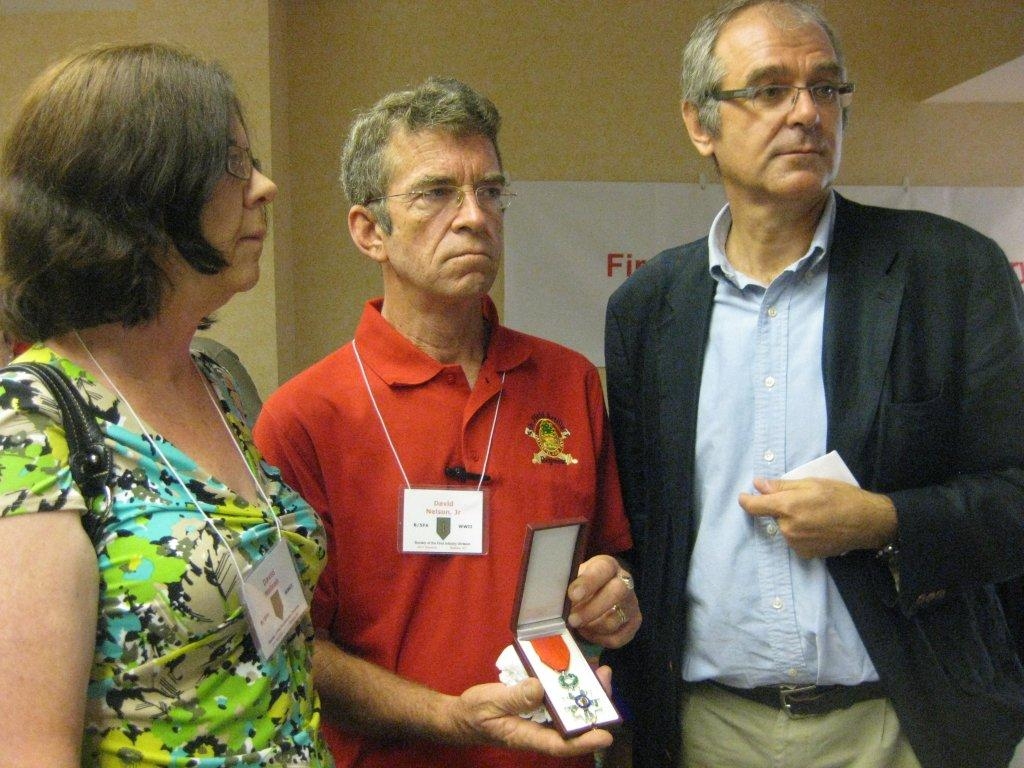 ROY O'NEILL
We live in a world today where we are encouraged not dwell on the past, phrases such as 'its in the past', 'don't look to the past but to the future' and 'we can only move forward, not backwards' are common place and our online world is awash with phrases such as these…
But without our past we could not have our present, and without the present we can not build a future… our lives and the lives before us are all connected in the world we build for our tomorrow…
On the evening of the 09/01/2016 the young and the not so young alike stood together to celebrate with D-Day veteran Roy O'Neill who was awarded his long awaited Légion d'Honneur, which is France's highest award for his service during WWII.
Roy crossed the channel amidst the largest Maritime invasion in history, and with the great shells of the HMS Rodney flying over their heads landed on Sword Beach on D-Day 1944.  Roy was wounded twice in battle as he fought through Europe, fighting for peace and fighting for our freedom today…
So as the world continues to move at its increasing fast pace there is always time to stop and look back, time to stop and think of those who came before us, time to fall in love with who we are and where we came from, to remember that the past isn't some far away time but only a collection of yesterdays and just a blink in the evolution of the world…
Those who crashed upon the shores of our freedom still live among us today, lets take the time to know them, learn from them and love them…
This evening and presentation was organized in Normandy, France by Tenno Dogger of Deep Respect.   Attended by family and friends who were eager to celebrate, make merry and even hit the dance floor.  A wonderful evening was had by all and my heartfelt thanks to be part of such a memorable evening.
Catherine A Connors